Race and the Oscars - it always be credited to the Oscars that they gave Hattie McDaniel an Oscar, even though she couldn't sit in the front of the theatre. However, besides this, it should never matter. It took them 74 years to award Halle Berry, Sidney Poitier won in 1963, Louis Gossett Jr. in 1982, and Whoopi Goldberg finally became the second woman to win in 1990. Viola Davis became the second woman (behind Whoopi) to receive two nominations.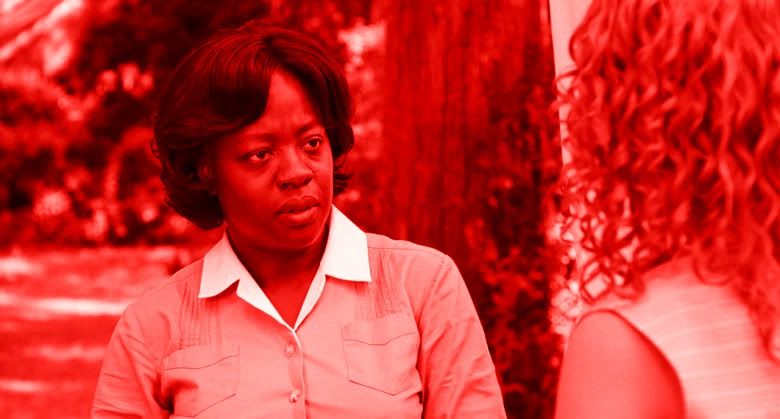 The Help is a terrific film, constantly pulling at the viewer's heartstrings without totally overdoing it. The cast works incredibly well together, and at the center is Viola Davis, playing strong willed, faithful, and repressed maid Aibleen Clark. It's nearly a stereotype, yet in Davis' hands, Aibleen becomes the humanity of 'the maid' - a person who may or may not be looked down upon, but is still a person living in the world. It's an emotional part and Davis handles it wonderfully.
Touching and heart-tugging, Viola Davis gives a wonderfully effective performance. Whatever one might say about sentimentality, The Help might have it, but there is not a touch to be found in Viola Davis' wonderful performance.