Meryl Streep received her eighth Oscar nomination for playing Lindy Chamberlain in A Cry In The Dark.
A Cry In The Dark is a highly engaging, masterfully entertaining courtroom drama about the famous case where two parents were accused of killing their baby, yet they claim a dingo took off with it one night in the Australian outback. There's not exactly anything special about the film as a whole - it's a standard drama that never really becomes more then that.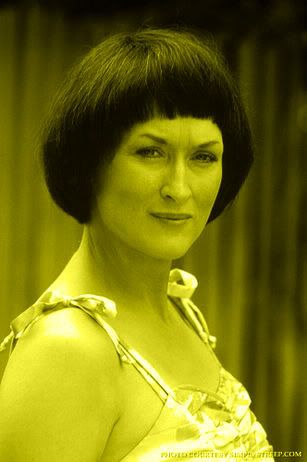 Meryl Streep plays Lindy Chamberlain, the mother who first spotted the dingo in her tent. The way the film is handled, we know right from the start the dingo did this, which is why the mystery (if you can call it that) is ruined for the rest of the film when the parents are accused, because we already know, the two did not kill their own child. In reality, it's the media that sensationalized the case and began the accusations against the parents. Lindy is a naturally strong thinking and distant woman who is broken by her child's death but accepts that God had to do it for some reason or another, and moves on with her life.
Meryl plays the emotions (or better said, lack there of) with perfect clarity. There's even a level of unsympathetic nature attached to her, that could prevent most viewers from even perfectly understanding her. My main problem with the performance is how strange Streep projects Lindy's cold behavior. As this was a real person, it's debatable whether or not that strange attitude is true or untrue. Of course, as a viewer, we know the parents had nothing to do with their child's death, therefore we can never question Lindy's attitude and we always sympathize with her.
I have alot of mixed feelings - I didn't think her accent was beyond amazing and I don't think her performance took any left field chances, but I still think her performance is quite good and Streep excels in many scenes, especially in the courtroom scenes.